Training Materials . . .
Training Bulletins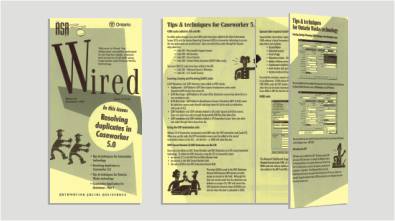 RE:Action wrote, designed and distributed bimonthly training bulletins to thousands of government employees as part of an ongoing program to keep staff informed about software changes and new business procedures.
Click here to contact us about your next training project.

© 2002 RE:Action Marketing Services Limited, Toronto, Canada
All trademarks, trade names, service marks, and logos referenced herein belong to their respective companies.