Newsletters . . .
Elevator Industry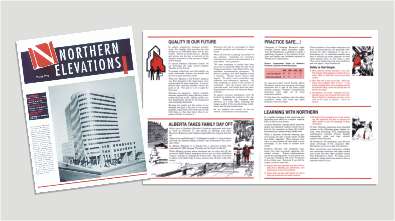 RE:Action designed a complete two-color makeover for this business-to-business newsletter. The cover image for each issue featured a new elevator site, raising the profile of the client in his marketplace.
Click here to contact us about your newsletter program.


© 2002 RE:Action Marketing Services Limited, Toronto, Canada
All trademarks, trade names, service marks, and logos referenced herein belong to their respective companies.