Newsletters . . .
Public Sector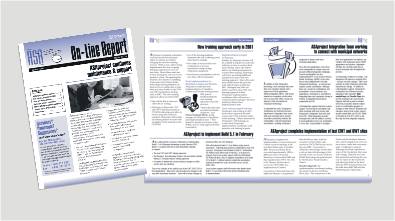 RE:Action provided complete support for a newsletter program designed to keep thousands of provincial employees informed about new business systems technology as it was introduced into their workplaces. RE:Action designed, wrote, translated, printed and distributed bi-monthly newsletters in English and French. RE:Action also maintained the client's distribution database, fulfilled faxback requests and analyzed and redirected enquiries to a province-wide 800 number.
Click here to contact us about your newsletter program.


© 2002 RE:Action Marketing Services Limited, Toronto, Canada
All trademarks, trade names, service marks, and logos referenced herein belong to their respective companies.