Packaging . . .
Software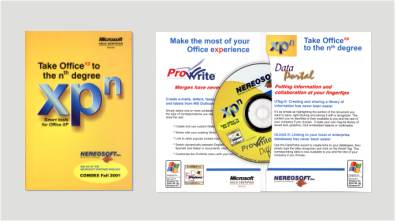 This Canadian software developer required packaging for a demonstration software CD to be distributed at COMDEX immediately following the launch of Windows XP. RE:Action developed the creative strategy, wrote the copy, designed the packaging and produced it — within the ten-day deadline necessary to have the packaging ready for the trade show's opening in Las Vegas.
Click here to contact us about your packaging project.
© 2002 RE:Action Marketing Services Limited, Toronto, Canada
All trademarks, trade names, service marks, and logos referenced herein belong to their respective companies.