Trade Shows & Exhibits . . .
Heinz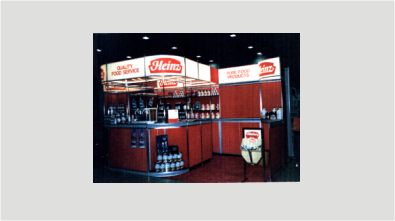 RE:Action designed this modular trade show booth to be durable and to provide ample display space and storage for many different packaged products.
Click here to contact us about your trade show or exhibit.


© 2002 RE:Action Marketing Services Limited, Toronto, Canada
All trademarks, trade names, service marks, and logos referenced herein belong to their respective companies.