Trade Shows & Exhibits . . .
Procter & Gamble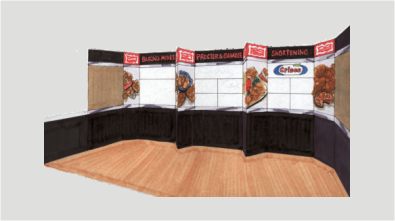 RE:Action designed this modular booth to allow reconfiguration for exhibits of different sizes at trade shows and distributor shows across the country.
Click here to contact us about your trade show or exhibit.

© 2002 RE:Action Marketing Services Limited, Toronto, Canada
All trademarks, trade names, service marks, and logos referenced herein belong to their respective companies.